About Us
1-833-BLENDIT / 833-253-6348

Who are we and why we are different
Blendhouse is a group of successful concrete fabricators, business folks, and manufacturing/operations minded people. We leverage the differences in our core strengths to come up with thoughtful and well-rounded solutions for our clients. Blendhouse toll blends and packages a large range of cementitious goods, non-shrink grouts, underlayments, overlayments, pigmented grouts, and stucco mixes. Our facility is equipped with the capability of fulfilling both small and large batching contracts. Blendhouse provides what we call "house blend mixes" and can also blend and bag custom formulations that can be shipped both nationally and internationally.

In many cases, smaller businesses are either turned away or not prioritized by the larger toll blending facilities. At blendhouse, it is our absolute pleasure to serve these smaller companies with integrity and quality. We care about our client's successes, because each time our clients win, it builds both our businesses. The blendhouse team is extremely hands on with the entire process and we seek to understand your business and business needs.
The blendhouse mission
We believe that taking time to listen to the needs of our clients will enable us to deliver multiple layers of value to both our client and your client. We strive to create and sell private label toll blended products that are consistent, reliable, and at a price point that enables manufactures and resellers good margins.

Our Toll Manufacturing Facility and Machinery
We utilize our relationships with major materials companies, cement manufacturers and minerals suppliers to secure the best price on raw materials. Our 7,000 square foot warehouse located in Phillipsburg NJ allows us to store and ship your product nationwide and on time. Blendhouse is located right over the Delaware river from Easton PA giving us reach into many truck shipping lines and raw materials and mineral suppliers. This region yields lots of natural mineral resources and prebuilt infrastructure that benefits both blendhouse and it's clients.

The blendhouse Toll Blending Equipment Includes: (1) Ribbon blender 40 cubic foot, (1) Ribbon blender 90 cubic foot, (1) Air Packer bagging machine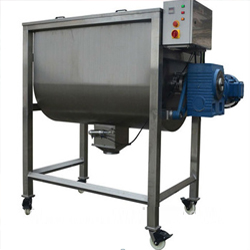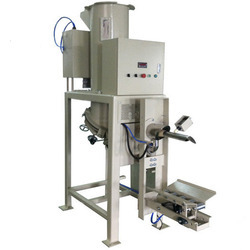 Quality Control and Testing
Blendhouse is in the business of packaging and delivering your toll blended products to either you or your end customers with the most strict level of quality control possible. Each toll blended batch is inspected for quality control against a standard control. A retain is taken from each batch and it is labeled with a lot number to ensure consistency in the blending process and to allow for efficient troubleshooting. All of our incoming raw materials are also tested against a standard to ensure consistency and quality across our blends.